We worship together in-person and online every Sunday at 11:00 AM.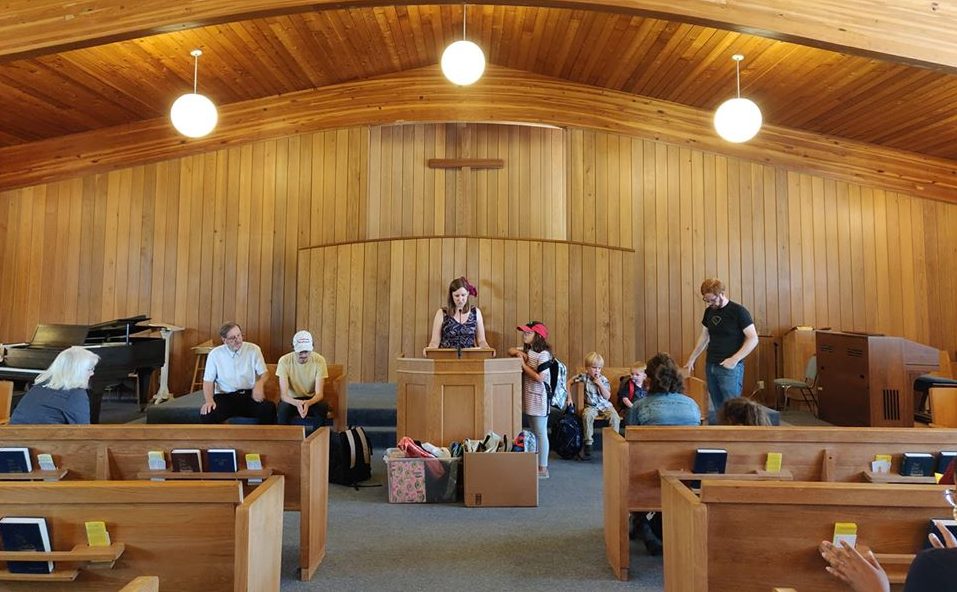 Berkeley Friends Church is a Christian Quaker community that focuses on Christ's living presence that guides and leads each of us. Our faith and lived experience call us to work to bring hope and relief to those suffering injustice, oppression and violence.
We believe that:
Christ is available in the present to all who are open to Him. 
Christianity is both an inner experience and an outer social witness. 
All of us are called to be ministers. 
Silence is a vital part of worship as we listen for the guidance of the Holy Spirit.
Each individual has something of God in them and every life is sacred. 
We value our unique Quaker heritage as we seek to do God's work in the world today.
Berkeley Friends Church is a loving, welcoming and inclusive congregation. All are welcome: people of every race, gender, gender identity, sexual orientation, marital status, age, physical and mental ability, national origin, and economic station are invited to full membership and participation in the life of our community.